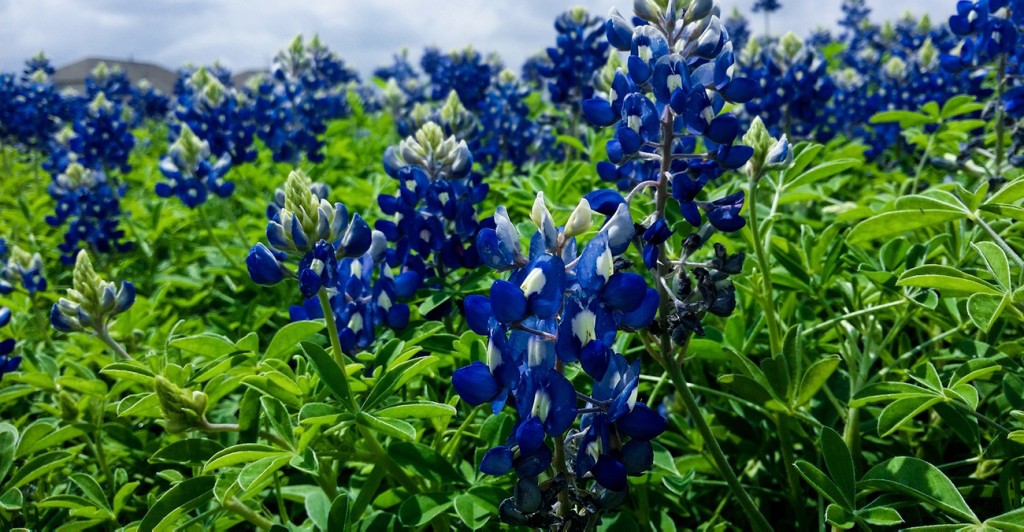 Spring is in the air!
Spring is my favorite season. Not only does the weather get warmer, but my city turns green again, cute little birds joyously wake me up in the mornings with their lovely melodies, and even the ugly highways come alive with colorful wild flowers -especially the Bluebonnets- that grow along the sides of the roads.
Spring is my favorite season because it is when I usually cash in my New Year's resolutions' rain checks that I had already taken by the end of January.
I feel that a new year actually begins with the natural cycles of the earth. The extra sunlight relives my SAD syndrome, and I feel inclined to look at my life and its different areas, like my home, that really needs to be Spring cleaned.
Doing Spring cleaning helps me start, change, or get rid of things, relationships, habits, etc., that are no longer working for me so that I intentionally keep living my life with greater purpose and balance.
You can take advantage of this season to do the same.
The first thing you need to do is to honestly take a closer look at each area of your life (your health, relationships, work, finances, etc.) and do an inventory of the things that you no longer want to have, experience, or that need improvement.
Just as if you were doing spring cleaning in your house, the first thing you need to do is to actually carefully look into each room and decide whether you want to keep an item or not.
Sometimes this process of noticing may make you feel uncomfortable, but doing this is the foundation to getting what you want. 
Then, take action in the following areas:
Clean Your Relationships
Is there something that you can improve in your relationship with your partner? How about with your children?
Are you putting up with a friendship because you don't want to hurt other people even though you keep feeling that something is off?
Do you have a great relationship with the people you work with? If not, it might be time to let some of these relationships go or do something about changing your current situation.
Declutter Your Mind & Your Emotions
Are your mood swings driving you crazy? Do you dwell on negative emotions such as anger, jealousy or hatred?
Is fear in the driver's seat of your life? Are you holding any grudges? These feelings will not help you live a full-feeling life.
So if you know that negative thoughts and feelings are present in your daily experience, it is time for you to take action and learn new ways to manage and get rid of them.
Fortunately, there are many methods to deal with negative emotions, stress and anxiety in a healthier way. You can meditate, look for a support group, and get coaching. So don't let another year slip by feeling like your negative thoughts and emotions control you, you can successfully learn how to control them.
Clear Your Schedule
Are you letting your time slip away by doing things that waste your time or that you don't enjoy? How about saying yes to too many commitments leaving you no time to do what really matters?
Do you put everyone else's needs on top of your own and end up feeling like your life is a boring routine filled only with responsibilities? Do you feel like you do not have any Life Balance?  
If so, you may need to clear your schedule and intentionally make room for a good mix of responsibilities and satisfying and meaningful experiences, so that you can wake up feeling excited about your day. Despite of what many people say and believe, Life Balance does exist, and you can have it.
So take this season as an opportunity to Spring clean your life and start your resolutions again so that you can lighten, simplify and create space in all areas of your life!
 
P.S.
Do you need help cleaning your relationships? Check out The Relationship Renovation program.
Do you need help decluttering your mind and your emotions? Check out The Emotional Renewal program.
Do you need help clearing your schedule? Check out The Lifestyle Remodeling program.