I work with amazing people, like you, who are doing the best they can to live a happy and fulfilling life.
The only problem is that you are dissatisfied in some way:
You feel burned out at work.

You can't find the proper balance between career, personal, and family time.

You are your worst critic and always expect the worst in any situation.

You're going through a transition period in your life (midlife crisis, change of jobs, divorce…).

You put yourself at the bottom of your to-do list.

You are having trouble getting along with your children.

You keep attracting partners that do not treat you as you wish they did.

You feel that your relationship or your life is missing "something".

You feel very insecure about the possibility of going through another painful heartbreak.
You are constantly riding a roller-coaster of emotions; sometimes you feel OK, but often you are worried, and you feel overwhelmed because you don't know how or where to start to end that continuous feeling of nagging dissatisfaction.
Together, we will find what's missing and what you can do to fix it, so that you can wake up every morning feeling excited, enjoying your relationship, being happy with who you are and what you do, and living a meaningful life!
Coaching is for YOU if you want:
To manage your emotions more effectively, without reacting and blowing up so easily regardless of what others do or say.

To get clarity and a sense of purpose and direction in your career or your life in general.

To stick to your priorities and drop all that time-sucking stuff that usually overwhelms you and does not let you move into the direction of what REALLY matters to you.

To stop feeling burned out at work.

To stop being stuck on negativity

To get along with your kids/step-kids.

To heal and move on from a break-up, separation, or divorce.

To  stop feeling lonely.

To attract a healthy partner, or "the perfect job", or other opportunities into your life.

To inspire your partner to feel highly attracted to you, and spice up your relationship regardless of how long you have been together.

To stop worrying all the time about things like: your partner cheating on you, not having enough money, losing your job, the safety of a loved one, etc.
About Silvia
¡Hola! I am Silvia, I'm from Mexico City but I live in Texas.
I am a Certified Martha Beck Life & Relationship Coach because coaching literally changed and saved my life; here's how: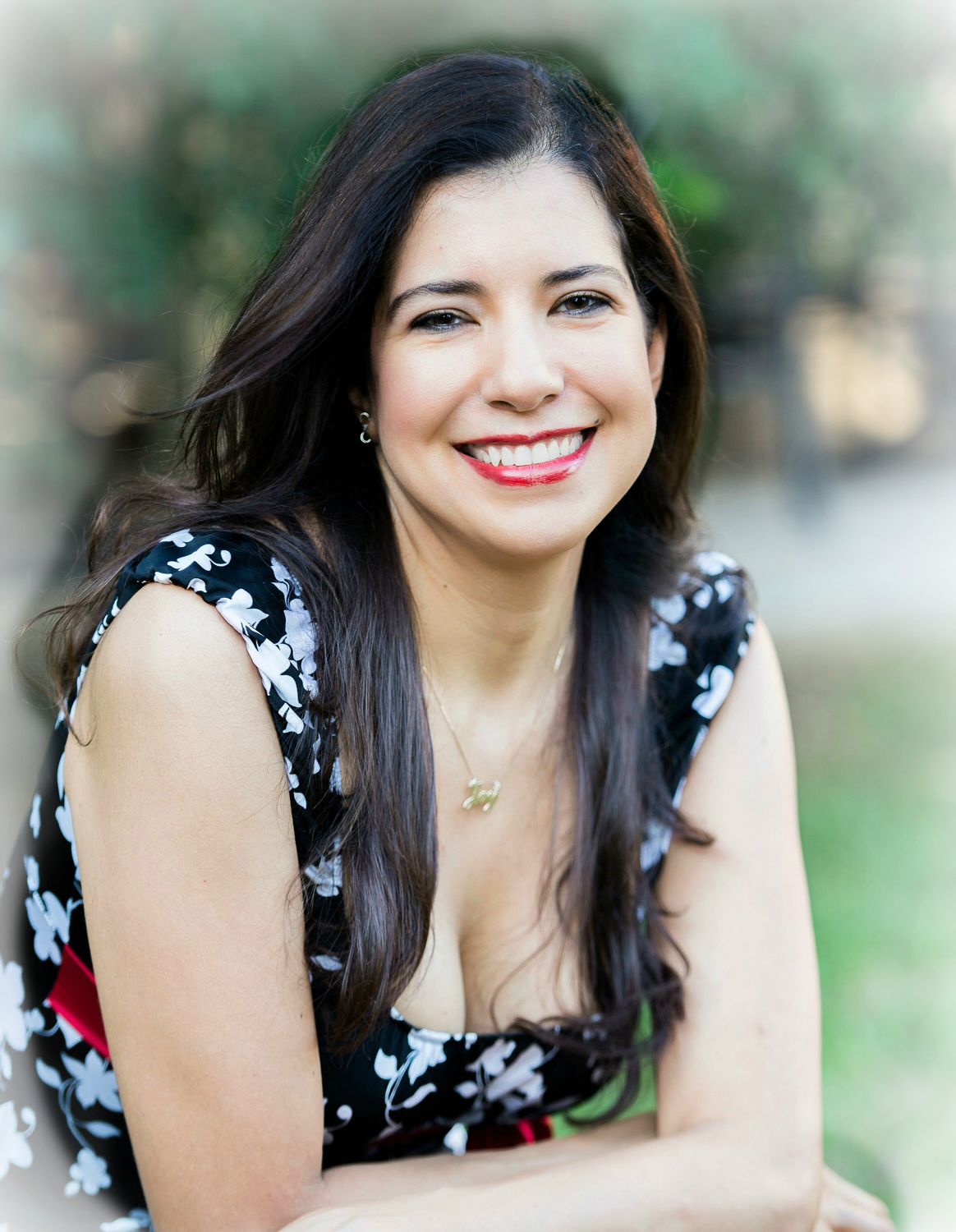 Like most people do, when I got married for the first time I thought that my marriage would last forever, but then, my divorce hit me like a hurricane; destroying everything that had been my life for the past nine years.
I went from being totally dependent on my ex-husband (especially financially and emotionally) to having to handle everything completely on my own.
I was exhausted. Going through the legal process of the divorce alone was enough to drain me, but I was now totally responsible not only for myself, but also for my young daughter. I could not afford to take a rest.
My life quickly converted into a heavy routine. After completing a nine-hour workday, I raced to pick up my child from school. Then I was back home to make dinner and help her with homework. I cleaned and tended to a list of chores that never seemed to end. My days went by as a boring routine leaving no time for taking care of myself, and fun, happiness, and peace completely vanished from my life.
Although I tried to be strong in order to move ahead in life, the truth is that I experienced various moments when I felt as if I was as fragile as crystal, and I swore to myself that I would never, EVER, have another relationship.
I felt overwhelmed emotionally and physically, and for the first time I experienced anxiety and panic attacks. It reached a point where I became physically sick.
I did not know what to do. I didn't know who to turn to. My family and friends kept telling me: "Don't worry! You can do it! Everything will turn out well", but I kept thinking:
"How?"
"How do I stop feeling these waves of emotions that come to me and I can't control?"
"How do I stop feeling like I'm broken into pieces and put myself back together?"
"How can I stop feeling sadness, anxiety, and so much fear about the future?"
"How can I get the strength I need to feel good again?"
Then, I found coaching. It helped me to turn my life around 180 degrees.
 I went from feeling like a fish out of the water,  flopping around feeling like I was choking, lost, exhausted and depressed with no hopes for the future, to feeling empowered, renewed, and reconnected to myself and to what mattered most to me.
Through coaching I finally learned how to:
Have self-control and balance my emotions.

Eliminate my fears so that I can be at peace.

Become aware of what is actually holding me back so that I can make the changes that I need.
Take care of my body (I feel younger than my age says I am, and I am now healthier than I've ever been before! As a bonus, I effortlessly and permanently lost extra weight, which makes me feel great).
Take care of my needs and wants without feeling guilty.
Change my career path to follow what truly makes me happy while making money (I have a degree in Management Information Systems but I got certified in Life & Relationship Coaching).
Become a better mom.
Find my best friend, with whom I now have an authentic, happy and healthy second marriage.
Find purpose and bring joy back into my life every single day.
You can do this as well.  You can come back to feeling alive and happy about your life!
Regardless of what struggle you are going through, coaching will help you to discover how powerful you really are.
You will free yourself by understanding that your happiness really depends on YOU!
You will never, EVER look at your life in the same way. You will get back to feeling joyful and become a more compassionate person towards yourself and others. You will become aware of new possibilities that you could not imagine before, and you will have tools that will help you for the rest of your life in many ways.
I can't really stress enough how good coaching is. I absolutely love it! That is why I became a coach.
I love to help my clients realize that their suffering can come to an end, and assist them in moving forward with their life goals.
I received my life coach certification from Dr. Martha Beck, life coach, best selling author, columnist for O Magazine, and Harvard PhD, who USA Today called "the best-known life coach in America."
I promise you that our sessions will be filled with interesting and mind-stimulating material that will open a whole new world of possibilities for you.
I work with my clients individually one-on-one over the phone or Skype. I also offer private and group workshops as well as coaching programs.
Do you want to find out more about how can coaching help you?
Contact Me: